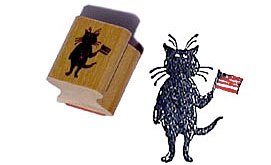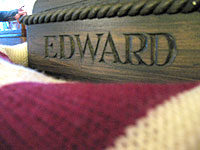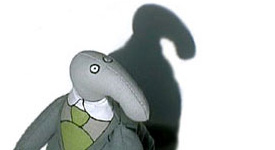 News & Events
Amazon starts delivering Edward Gorey: His Book
Cover Art & Design
March 20. This latest study examines Gorey's bread 'n butter profession, and arguably his largest contribution to the book industry.

Opening with an essay by book design master Steven Heller, this latest from Pomegranate should satisfy the visual appetite of any Gorey aficiondo.

Mooncusser's Edward Gorey Documentary Project completion date set to June 1st. More at the Edward Gorey film Facebook page.



But I Thought It Was a First Edition
To help separate the wheat from the reprints, peruse the illustrated bibliography of Gorey's primary works. View alphabetically or chronologically.



The Play's the Thing
Seen by few, Gorey's theatrical productions live on in the art he used to promote them. Works commissioned for other theatrical productions on view as well.








Desperately Seeking Gorey
Look for the Serious Collectors link in our illustrated bibliography pages. Makes finding scarcities a tad too easy.

One-click searching for eBay, Abebooks, and Amazon!


Give the Gift of Gorey
Who sells all those bat tees, posters, lunch boxes, sterling silver Doubtful Guest pins, calendars, and of course - books? Find out at the Edward Gorey Marketplace. Open 24/7.


Goreyography Reviews
Recent books:
..Betrayed Confidence Revisited
..Cottage Classics
..The Adventures of Gremlin
..Floating Worlds
..Edward Gorey Plays Cape Cod

Recent events:
..Elegant Enigmas tours the country
..Edward Gorey House's 2010 Season

Guest reviews & interviews:
..John Carollo on 'Musings' exhibit
..Kevin McDermott interview
..Lloyd Ellis on Gorey End


The Backroom:
Original Gorey Art!
It's where the special goods are kept. Now, booksellers are bringing original Gorey art out to the open Net. Come in, and take a look.


Those Paperback Covers!
Since 1953, Gorey designed and illustrated dozens of mass market paperback covers. See over 60 covers on exhibit.