Pomegranate
Publishes a fresh selection of Edward Gorey books, bookmarks, postcards, calendars, puzzles and other portable items every year! Their Dracula: a Toy Theatre, puzzles, mini calendars and peculiar holiday cards are classic! Now located in Portland, Oregon, Pomegranate has been a household name for Gorey fans since 1984.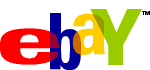 Gorey KidStamps
Gorey himself had fun with his figbash rubberstamps! Making high-quality rubberstamps for nearly 30 years, KidStamps can bring out your inner Figbash. As of 2010, KidsStamps stopped producing Gorey rubberstamps. However, KidStamps can often be found on eBay!


Gorey from Amazon.com
Take advantage of low prices and quick delivery to build a collection on the cheap. Examples of what can be found: all the Amphigorey books, The Iron Tonic, The Gashlycrumb Tinies, and Old Possums Books of Practical Cats.


The Tiger Lillies and
The Gorey End
Back in 1999, Gorey shipped a box-load of unpublished prose and poetry to The Tiger Lillies's Martyn Jacques. Setting them to music, Martyn & troupe, now accompanied by the Kronos Quartet, recorded The Gorey End. You can sample and order in the UK from Amazon.






The CD or MP3 download can be ordered in the Americas from them as well.

Read Maddy Costa's review of The Gorey End CD for the Guardian. And finally, read Lloyd Ellis's review of the live performance at London's Lyric Hammersmith theatre.







Edward Gorey House Store
THE Gorey General Store, selling nearly every officially-licenced Gorey tote, serving platter, sterling silver earring, puzzle, cell phone case, Gashlycrumb Tinies mug, address book, t-shirt et al.

The Laser Cel is an animation art cel-styled print, a unique and striking way to display Gorey's artwork. The artwork is printed on clear Mylar plastic, and mounted over a printed background. The 3D version is a cel-on-cel-on-background set.

The pre-mounted cel and black mat set is permanant. Sold without a frame, we've added framing examples from PictureFrames.com. If you're a do-it-yourselfer, be sure you include glass glazing, not plastic or plexiglass, as they will attract dust. Make sure the 8"x10" picture opening depth [rabbet] is at least 1/2" deep. The mat, foamcore and glazing gets thick.

The Gorey laser cel collection is available at GoreyStore.com.


Gorey tees from Wonder-Shirts!
Practically a uniform for librarians, bookstore clerks and public television volunteers, the 'So Many Books, So Little Time' tee has seen solid service since 1989. Wonder-Shirts takes bookwear to the next level with over 20 designs!


www.goreydetails.net
Another Edward Gorey superstore selling shirts, books, cards, posters, calendars, rubber stamps, and much more.


Write like the Master
- or at least type like him. A TrueType font by Damian Hess, based on Gorey's distinctive hand lettering. The best gifts are still free!!