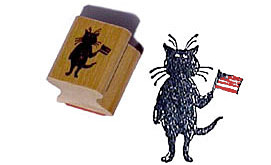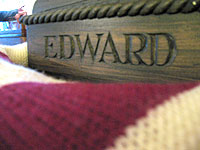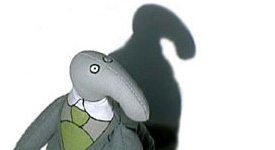 News & Events
Swann Galleries's list of successful sales of Gorey works of art swells, achieving record highs in 2021. Swann's Christine von der Linn has this to say about Gorey auctions.

Ashcroft & Moore's series of Gotham Book Mart sales such as the Great Gotham Gorey Sale Part 3, gave us a fascinating glimpse into the machinations of the once-thriving hub of modern literature and Edward Gorey collectables. Their June 2021. and April 2021 sales were equally revealing.

We review Malcolm Whyte's new book about Edward Gorey: Gorey Secrets



Visit the Edward Gorey Charitable Trust at their new home, or on Instagram to see the cool stuff. The Trust is currently cataloging and creating a digital archive of Edward Gorey enormous repository, in their new facility.

Christopher Seufert's Edward Gorey documentary is nearly there! Visit the Edward Gorey film project's Facebook page for details.



But I Thought It Was a First Edition
To help separate the wheat from the reprints, peruse the illustrated bibliography of Gorey's primary works. View alphabetically or chronologically.



The Backroom:
Original Gorey Art!
It's where the special goods are kept. Now, booksellers are bringing original Gorey art out to the electronic frontier. Come in, and take a look.





Desperately Seeking Gorey
Look for the Serious Collectors link in our illustrated bibliography pages. Makes finding scarcities a tad too easy.

One-click searching for eBay, Abebooks, and Amazon!


Give the Gift of Gorey
Who sells all those bat tees, posters, lunch boxes, sterling silver Doubtful Guest pins, calendars, and of course - books? Find out at the Edward Gorey Marketplace. Open 24/7.


Goreyography Reviews
Recent books:
..Gorey Secrets
..The Angel, the Automobilist, and Eighteen Others
..Born to Be Posthumous
..Gorey's Worlds catalog

Recent events:
..EGH Envelope exhibit in 2012
..Elegant Enigmas tours America
..Edward Gorey House in 2010

Guest interviews:
..Mark Dery talks about 'Born to be Posthumous'
..Peter Neumeyer at the Cartoon Art Museum
..John Carollo on 'Musings' exhibit


Those Paperback Covers!
Since 1953, Gorey designed and illustrated dozens of mass market paperback covers. See over 60 covers on exhibit.



The Play's the Thing
Seen by few, Gorey's theatrical productions live on in the art he used to promote them. Works commissioned for other theatrical productions on view as well.